About Me
I'm Sparrow Rose Jones and I'm Autistic.
I write and speak to Autistic adults, in solidarity and with the message that you are not alone and you are not broken, and to family and mentors of Autistic children, because I don't want the children of today to spend tomorrow going through the things I lived through yesterday.
My second book, The ABCs of Autism Acceptance (2016),  from Autonomous Press, is an exploration of neurodiversity, acceptance, and Autistic culture. Where my first book, No You Don't: Essays From an Unstrange Mind (2013), approached autism from the personal perspective of my lived experience, ABCs expands that view, pulling together ideas, quotes, and information about the Autistic community at large.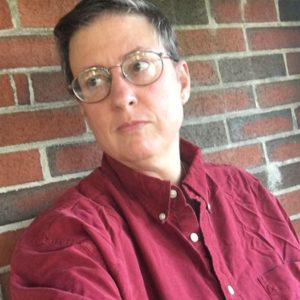 In addition to my own books, my work appears in the anthologies Typed Words, Loud Voices (2015) and The Real Experts (2015), both from Autonomous Press, as well as in an upcoming anthology from the Autism Women's Network, What Every Autistic Girl Wishes Her Parents Knew (2016).
I am also an artist, composer, and public speaker. I travel the U.S. in a minivan with Fermat the Wonder Cat, seeking adventure and spreading the apple seeds of autism acceptance.